Moving is a major event and can take weeks or months to prepare. Here are some tips for things to do prior to your moving day to make sure the process goes smoothly.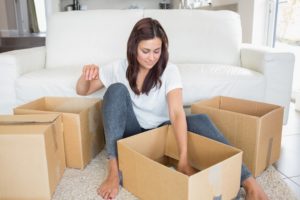 About 6-8 weeks before you will need to complete these tasks:
Inventory your items and go through items to move, trash or donate.
If you have a lot of items, schedule a moving sale. Anything else can be donated.
If you are moving out of town, schedule your travel plans including airline tickets, hotels, and road trip routes.
Schedule time to pack. We offer professional packing services or we can help provide the materials for a DIY job.
Keep a file accordion folder with important documents including medical, dental, birth, marriage, insurance, bills, immunization and pets records.
Consider these utilities and services to end or move:
-Newspapers and other mail
-Electric
-Water
-Phone
-Cable
-Garbage
and others. Make sure to arrange for these services at your new Bellevue home.
Change your address at the Post office, credit cards, medical insurance, magazines, investment companies, employers etc.
About 2 to 3 weeks before you will need to complete these things:
Fill any prescriptions needed for your family members or pets.
Let insurance company know about the move.
Make arrangements for pets and/or your kids on moving day.
Safely dispose of flammable materials including propane tanks, plants, paint removers and other solvents.(We cannot move these items)
Cancel club memberships.
Follow A.C.C.E.S.S. pre-move checklist

Stay tuned for Part II sharing tips for the week of your move and for moving day!