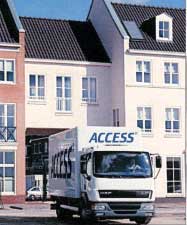 If you have moved recently (or are moving soon!) to the Bellevue, WA area, you may be looking for some fun summer activities. Here are a few ideas that will be fun for the entire family.
Bellevue Botanical Garden
The Bellevue Botanical Garden celebrates 25 years! On June 10th from 1-4 pm the festivities begin.
Movies in the Park
July 11-August 29th, enjoy a FREE movie in Bellevue Downtown Park (Tuesday nights). Pre-movie entertainment starts at 8 pm and the movie starts at 9 pm.
Bring a blanket, snacks and enjoy movies under the stars. FREE popcorn will be available. Here are the movies showing so you can find your favorite and mark your calendars!
July 11 – Sing
July 18 – Storks
July 25 – The Angry Birds Movie
August 1 – Monster Trucks
August 8 – Lego Batman Movie
August 15 – The Secret Life of Pets
August 22 – Middle School
August 29 – The Sandlot
Popsicle Party!
School is out, celebrate at My Gym Bellevue with a popsicle party. My Gym offers fun activities for kids of all ages. They have special summer camp and summer classes. RSVP, space is limited. Age 0-3 years from 2-3 pm and age 2.5+ from 3:15-4:15 pm.
Bellevue Strawberry Festival
Strawberry farming used to be one of the region's most famous activities. Enjoy strawberry shortcake, games, face painting, music, class cars, food and vendor booths and much more! Learn more here.
Bellevue Family 4th of July
Bellevue Downtown Park
July 4th
Family Fun Zone and Food Court open at 2 p.m.
Entertainment on stage begins at 6 p.m.
Fireworks start at 10 p.m
Fun activities, food, music, entertainment and a beautiful fireworks display. Admission is free. The food and some of the children's games have a minimal cost.
Local Farmer's Markets
Nothing like the local, farm fresh fruits, veggies, flowers and other items. Bellevue and the Eastside have many Farmer's Markets you and your family can visit. Bellevue has a Thursday and Saturday market. There are also other markets nearby including Crossroads, Issaquah, Juanita Beach, Kirkland, Mercer Island, and Redmond. For a full list of markets visit the website.