Issaquah Gentle and Efficient Home, Office, & Piano Movers.
Issaquah Movers with years of experience.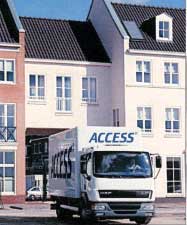 We offer a complete line of packing and custom moving products, materials, and services (full-service packing and pre-move) for the Issaquah and surrounding areas. Access movers are nonsmoking state-certified van foremen only, all with a minimum of 5 years' experience. All drivers must pass a vigorous physical test each year and are DOT and ICC qualified. Our friendly, fast, gentle, and capable drivers care about you. As a result, we move refreshingly fast, clean, and efficiently. We will help you navigate through the details of the moving process to help make it stress-free. We can assist with packing and providing supplies to ensure all of your belongings are secured and properly protected. Contact us to schedule your home or office move today!
910 NE High St

Issaquah, WA 98029

(425) 463-5815

(800) 668-3030